Bravo Girlfriends' Guide to Divorce
Bravo tasked us with introducing their first scripted television series, Girlfriends' Guide to Divorce. So what did we do? We gave the hot new series a steamy welcome with a trio of unforgettable experiences.
"Scorned Lovers' Cars" Stunt
We started big, in The Big Apple to be exact, by parading three vandalized ex-lovers' Porsches (yes, Porsches) through the streets of NYC.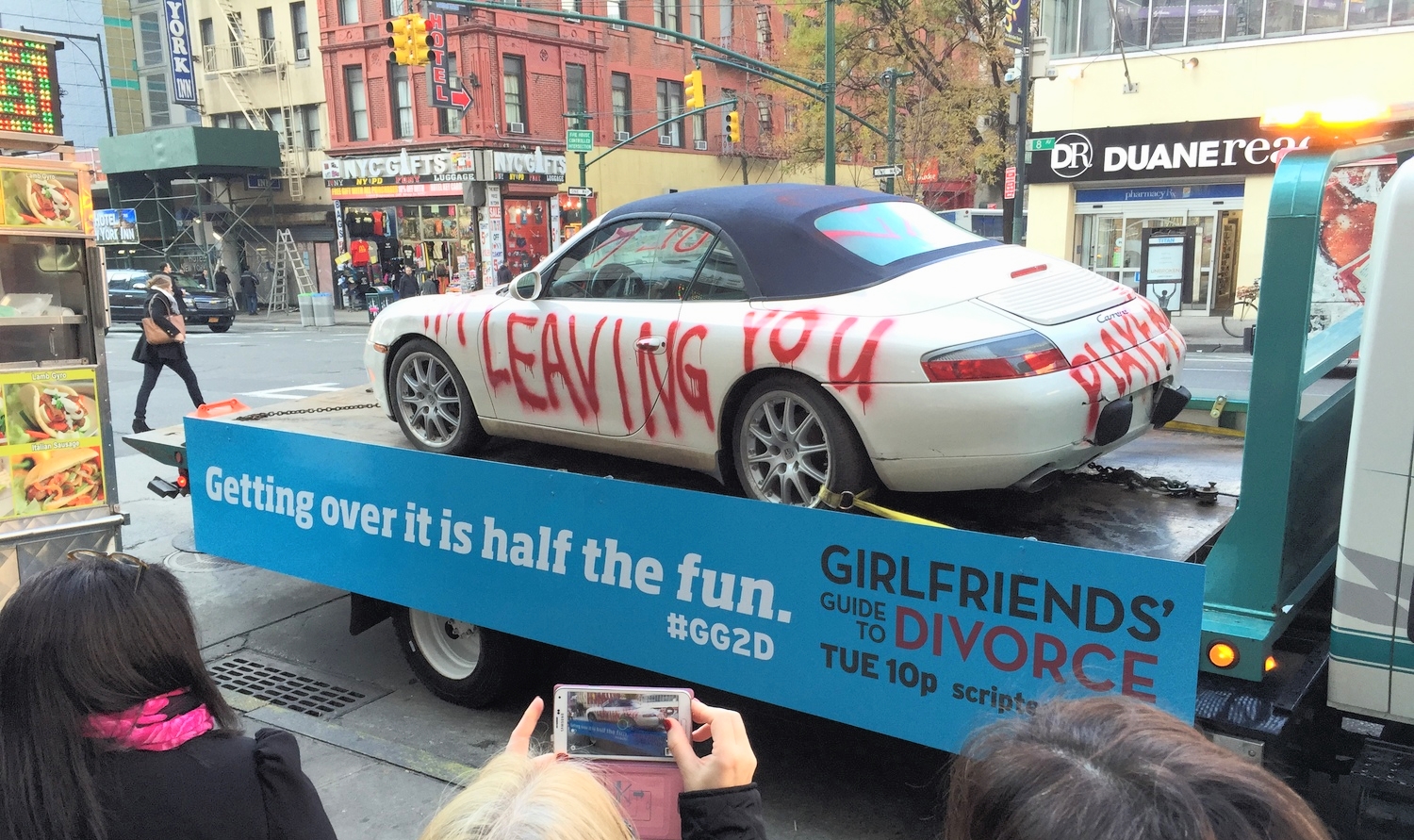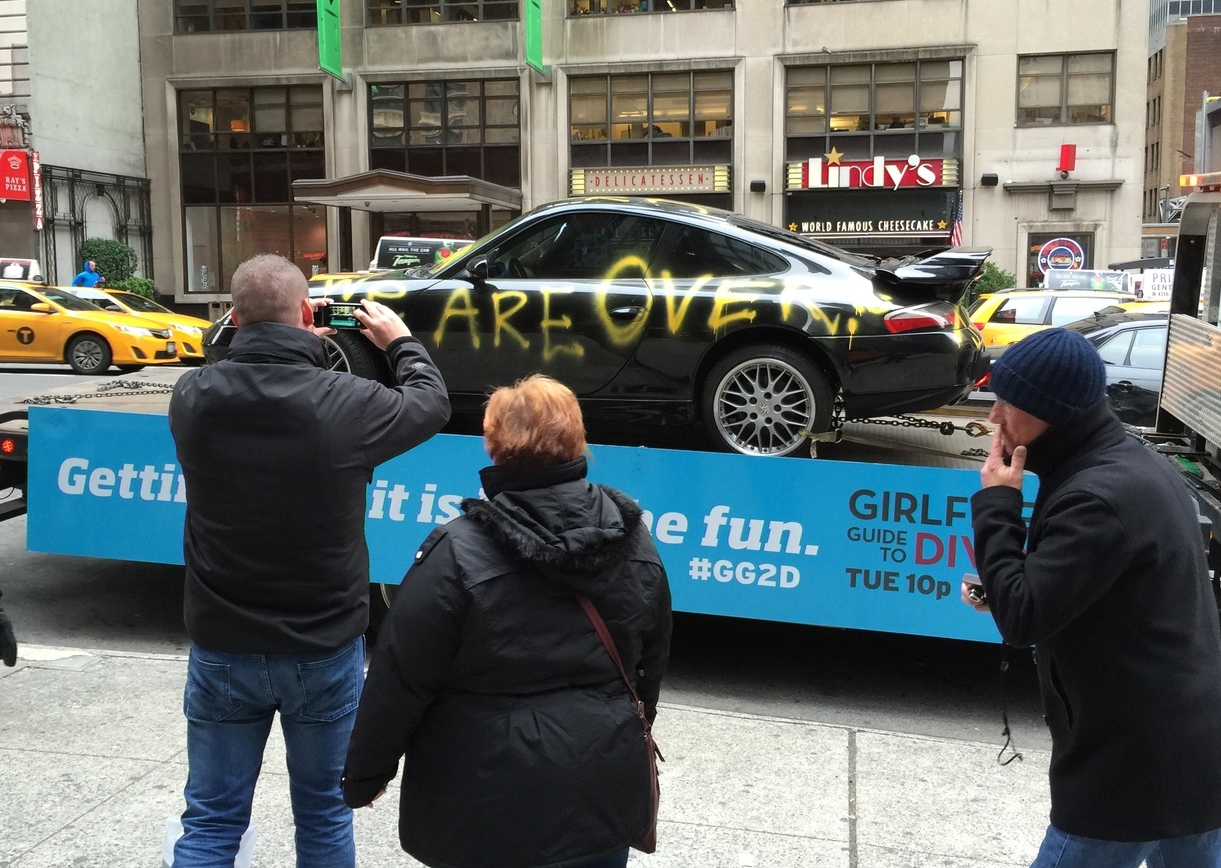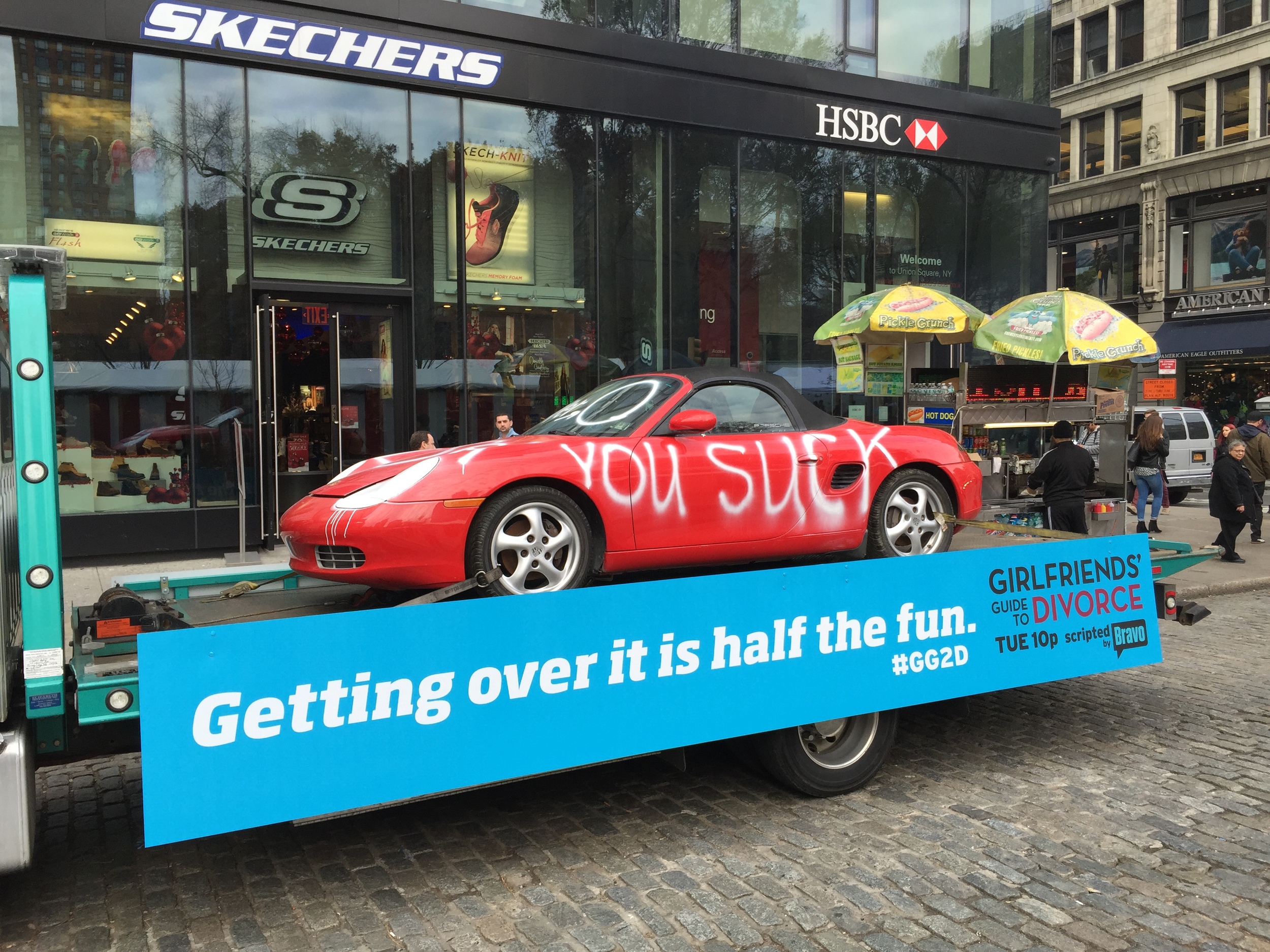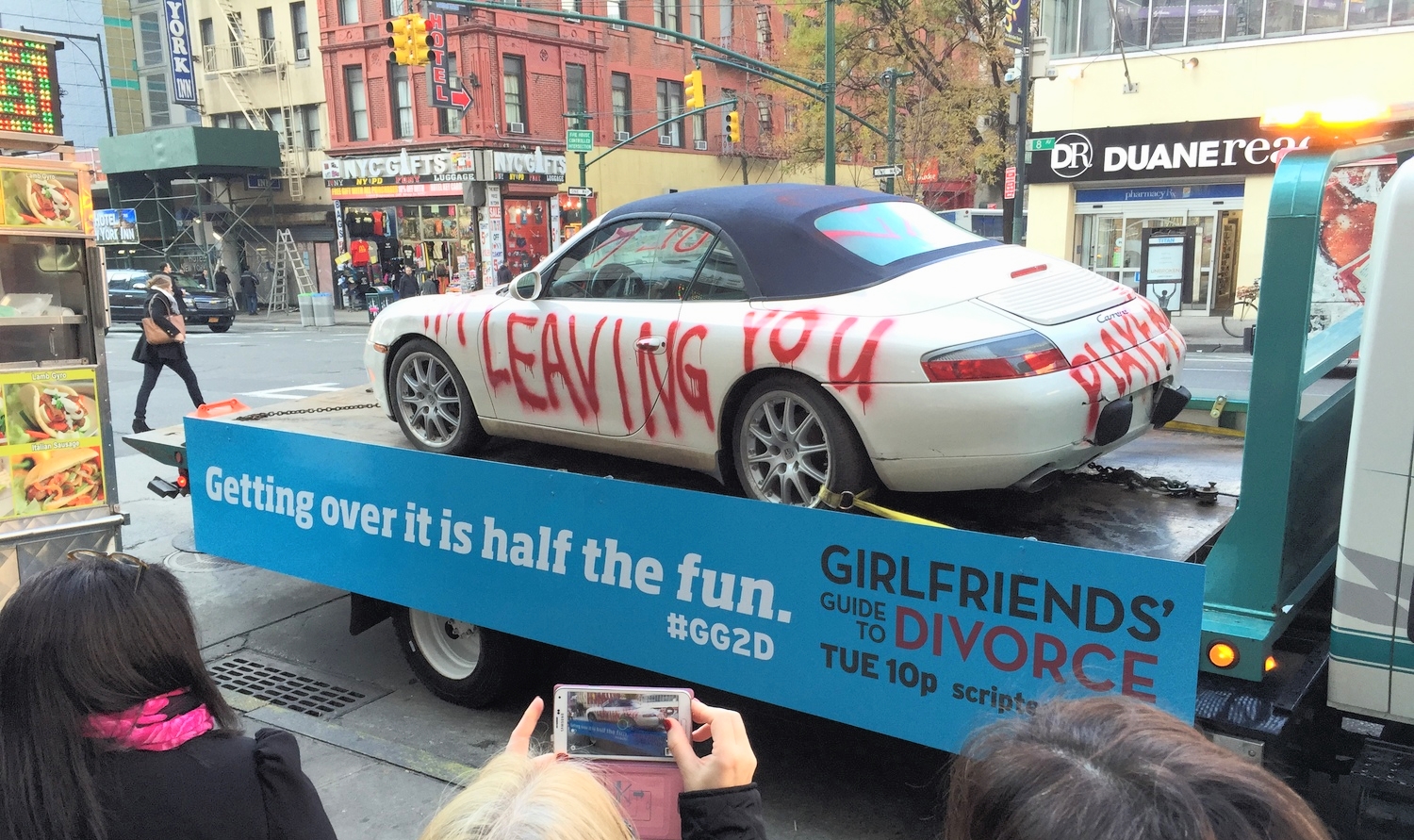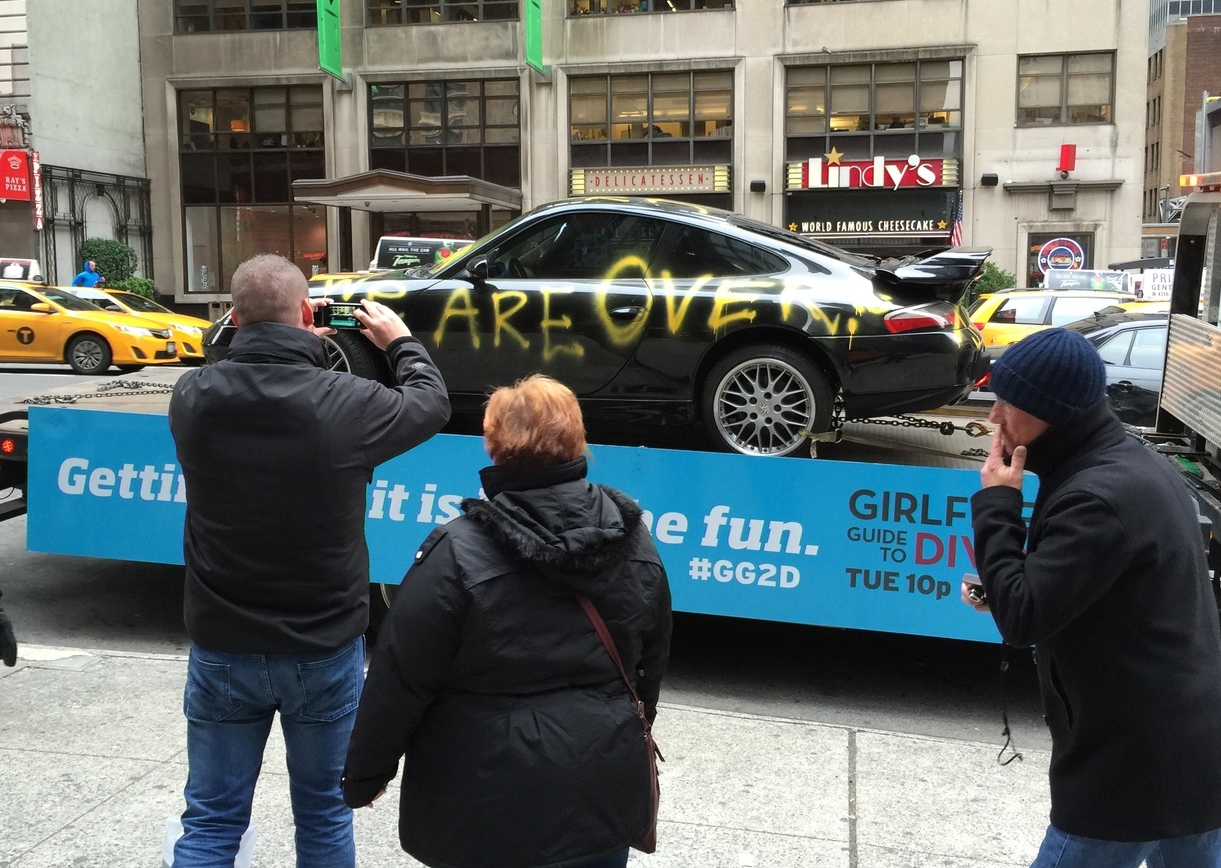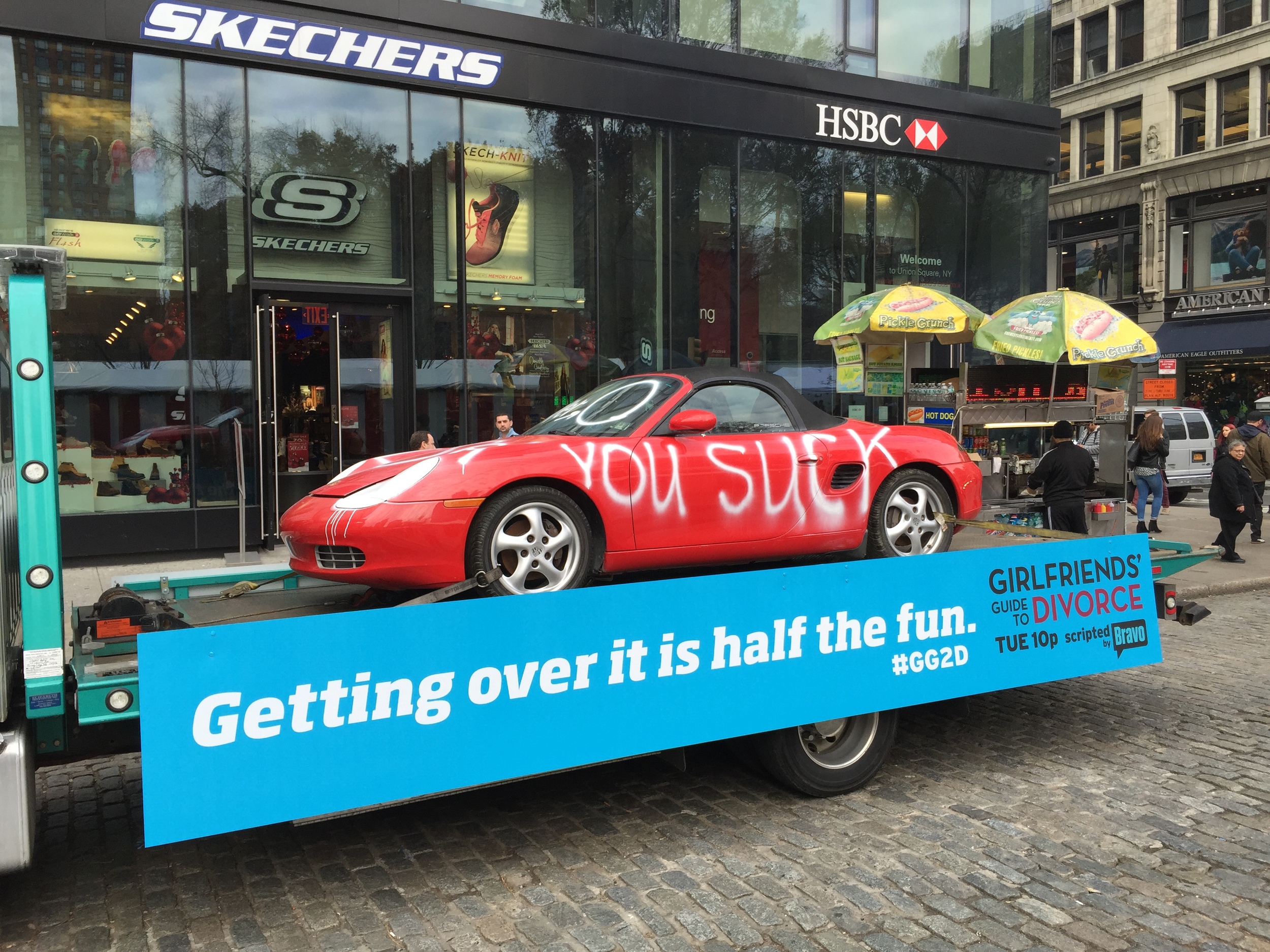 "The Younger Man Experience" Activation
Next, we took to the West Coast and swept LA ladies right off their feet with a pack of shirtless men with empowering messages painted right on their chiseled chests.
"The Stuffed Manimal" Influencer Kit
Finally, we sent these irresistible Girlfriends' Guide to Divorce-branded stuffed hunks to 100 celebrity influencers. The boy toys were prerecorded with a personalized message for each influencer, treating each lucky recipient to quite the smooth-talking dude.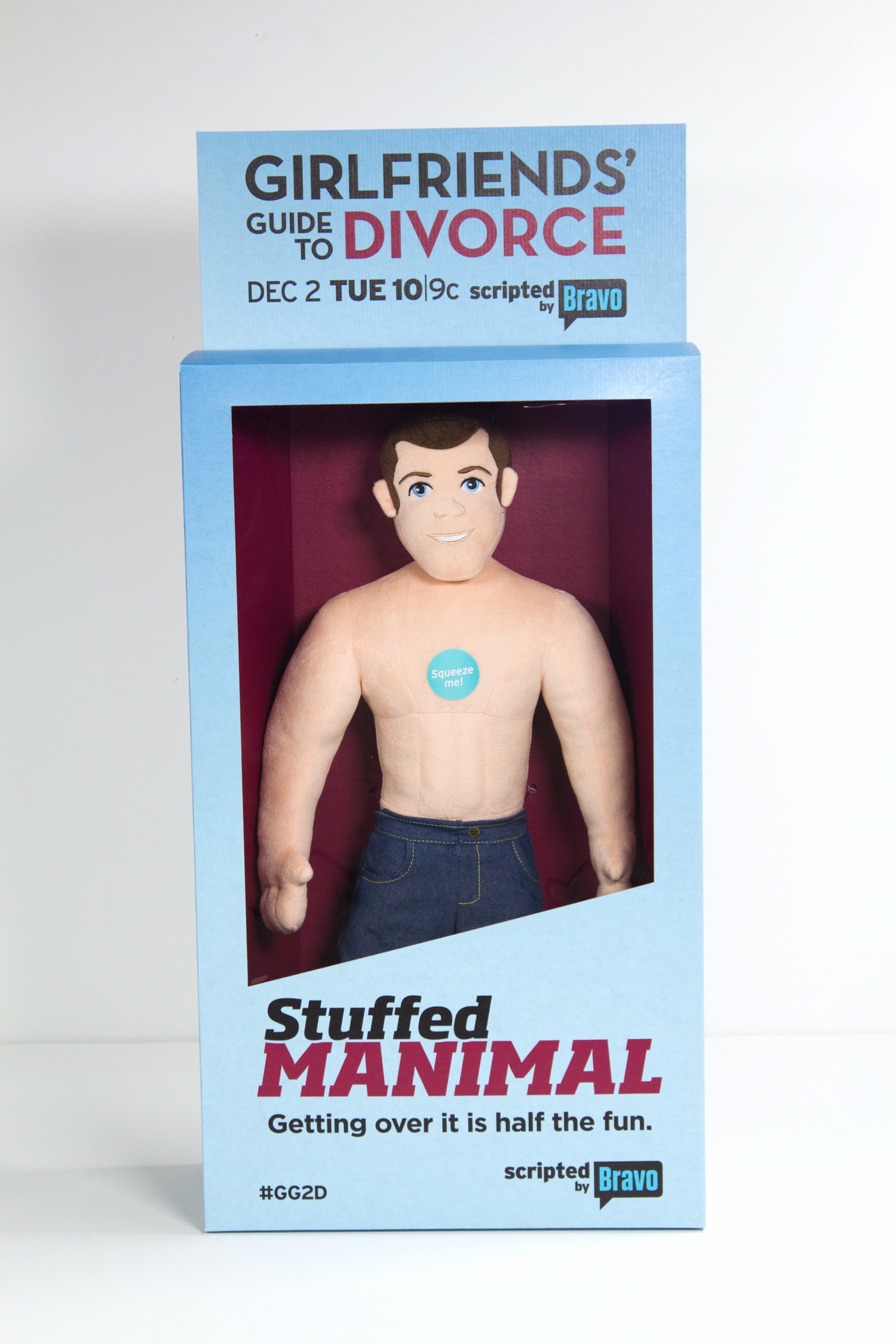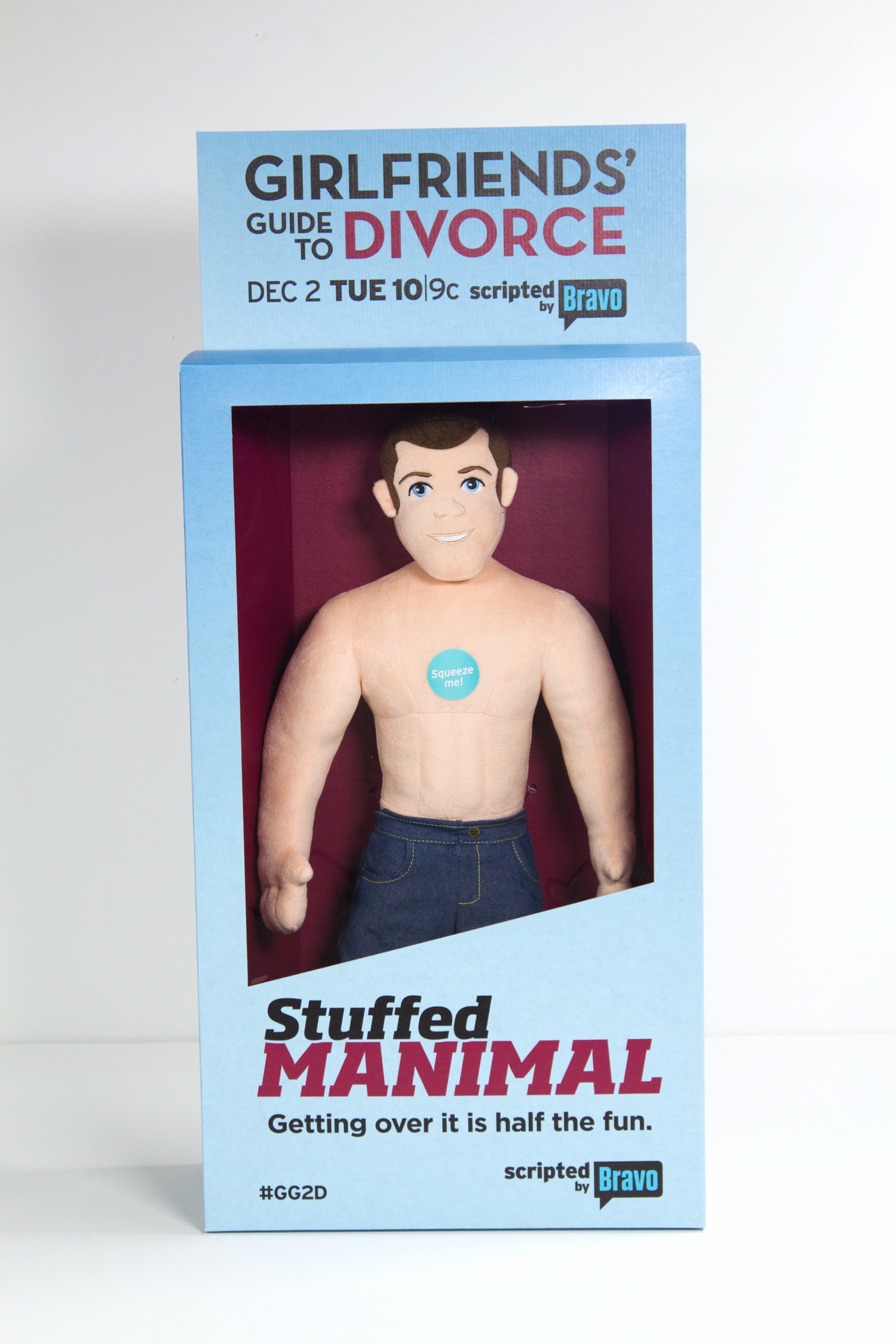 Awards
Gold Ex Award
Best Use of Guerrilla/Street Marketing
Silver CLIO
Guerilla Marketing
Silver Addy
Non-Traditional Advertising Campaign
Silver Addy
Integrated Campaign
Creative Director: Marcus Wesson
Associate Creative Directors: Raul Montes & Christine Call
Art Director: Lauren Albee
Copywriters: Sean Tidwell & Blakeley Jones